Episode Information
Season
3
Episode Number
4
Title
The Swarm
Abhijeet's Rating

(out of 5)

* * *
An interesting episode that finds Voyager in a very precarious area of space, from which no ship has made it through safely. The first signs of trouble are when B'Elanna and Tom Paris run into a energy shield that damages their neural pathways. To compound Voyager's problems, the Emergency Medical Hologram a.k.a. The Doctor seems to be unraveling - losing his memory and his skills. This allows the story to get into interesting Doctor territory all the while raising interesting questions about what constitutes humanity and personality.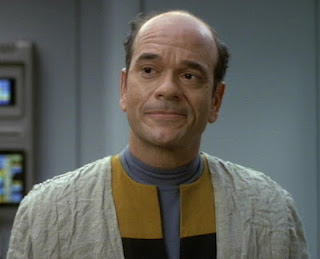 Ad blocker interference detected!
Wikia is a free-to-use site that makes money from advertising. We have a modified experience for viewers using ad blockers

Wikia is not accessible if you've made further modifications. Remove the custom ad blocker rule(s) and the page will load as expected.